2015 WSOP November Nine Set, dude904 Has Commanding Lead
After a grueling 10 days, the World Series of Poker Main Event November Nine has been determined. Much to everyone's chagrin, the group does not include six-time bracelet winner and Poker Hall of Famer Daniel Negreanu, who busted in 11th place. However, the November Nine does have six Americans, two Europeans, and one Israeli.

—
Tournament Poker Edgeis the only poker training site dedicated exclusively to MTTs and features over 1,000 training videos, blogs, articles, podcasts and a dedicated strategy forum for members. Check Tournament Poker Edge out on Twitter.
—
Joseph McKeehen (pictured), known as dude904on PocketFives, has a commanding chip lead entering the final nine with a stack of 63.1 million. He has more than twice as many chips as Zvi Stern, who is in second place at 29.8 million. McKeehen delivered several knockouts down the stretch, including Negreanu and Alex Turyansky in 11th place and 10th place, respectively.
In the final hand of July's play in the Main Event, Turyansky 4bet all-in for 8.8 million and McKeehen, who had 3bet, insta-called. Turyansky showed Big Slick and McKeehen turned over pocket queens for a classic race situation, which ended with a jack-high board and the November Nine being determined. It took 22 hands after the elimination of Negreanu to reach the November Nine around Midnight in Las Vegas.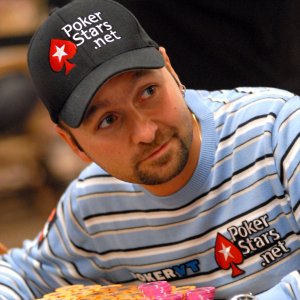 Speaking of Negreanu (pictured), he fell in 11th place after moving all-in over the top of a bet from McKeehen on a flop of Ad-K-10d. Negreanu showed A-4 for top pair, while McKeehen flipped over Jd-3d for straight and flush draws. McKeehen picked up even more help when a three came on the turn and hit Broadway on the river to send the fan favorite away in 11th place.
The number of re-Tweets and Favorites of anything Negreanu put up on Twitter was fairly amazing. Here's a sample: 276 re-Tweets, 1,200 Favorites for one Tweet and 510 re-Tweets, 1,500 Favorites for another. Negreanu's presence likely would have exploded interest in the November Nine similar to Phil Ivey's appearance six years ago.
Nevertheless, McKeehen leads the November Nine this time around. He has $1.1 million in career online tournament winnings to go along with almost $3 million in live cashes not counting the Main Event. He's #8 on the all-time money list for his home state of Pennsylvania, according to the Hendon Mob, and finished in second place in last year's WSOP Monster Stack:
1. Joseph dude904McKeehen – 63,100,000
2. Zvi Stern – 29,800,000
3. Neil Blumenfield – 22,000,000
4. Pierre Neuville – 21,075,000
5. Max Steinberg – 20,200,000
6. Thomas Cannuli – 12,250,000
7. Joshua asdf26 Beckley – 11,800,000
8. Patrick Chan – 6,225,000
9. Federico Butteroni – 6,200,000
When play resumes, the final nine will pick up with 57 minutes and 36 seconds remaining in Level 35. The antes will be 50,000 and blinds will be 200,000-400,000. McKeehen has one-third of the chips in play.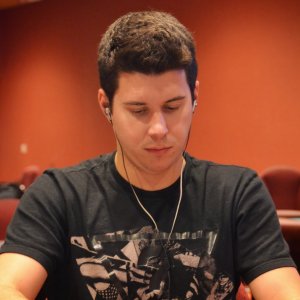 McKeehen is one of two PocketFivers in the November Nine. He's joined by New Jersey pokerplayer Beckley (pictured), who joined our site last November. In a thread on PocketFives, posters were calling for one of the regulated New Jersey online poker sites like PartyPokeror 888 Poker to sponsor McKeehen in the November Nine.
This year's Main Event had 6,420 entrants, making it the seventh largest Main Event ever. With a prize pool of $60.3 million, here's how the final nine will get paid:
1st Place: $7,680,021
2nd Place: $4,469,171
3rd Place: $3,397,103
4th Place: $2,614,558
5th Place: $1,910,971
6th Place: $1,426,072
7th Place: $1,203,193
8th Place: $1,097,009
9th Place: $1,001,020
Everyone has already received the ninth place prize and will return to the Rio in November to jockey for the $7.6 million payday. There are three days of play in November this year beginning on Sunday, November 8.
According to WSOP officials, television coverage of the event will start in two months: "Comprehensive WSOP Main Event television coverage will begin airing Monday, September 14 at 8pm Eastern on ESPN2. Coverage will continue in two-hour blocks each Monday at 8pm until October 4, when it moves to Sunday nights at 8:30pm with 2 ½ hour blocks and continues in that regular Sunday slot culminating with expanded three-night primetime Main Event Final Table live coverage on November 8-10, 2015."
Special thanks to Tournament Poker Edge, one of the top poker training sites around, for sponsoring our WSOP coverage this year. Please check them out and support one of our close partners.
Want the latest poker headlines and interviews? Follow PocketFives on Twitterand Like PocketFives on Facebook.