Amaya CEO David Baazov Charged with Insider Trading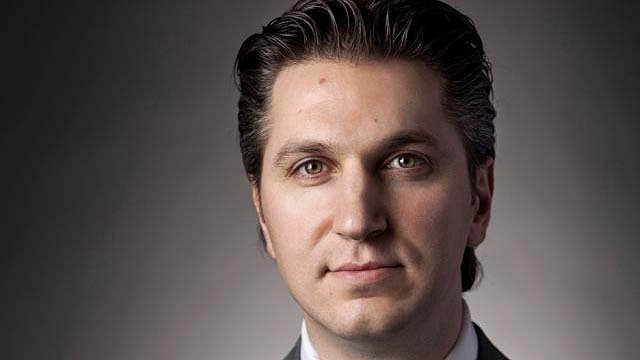 In the middle of June 2014, Amaya Gaming bought the Rational Group, the parent company of PokerStars and its sister site, Full Tilt Poker, for $4.9 billion. Amaya's stock, which is traded in Toronto under the symbol 'AYA', increased in value by 50% in the days leading up to the transaction, prompting an investigation by Canadian authorities. One day after the acquisition was announced, Amaya's stock went up another 30%.

On Wednesday, that investigation came to a head, as the Autorté des Marchés Financiers (AMF), Quebec's securities regulator, filed 23 charges related to insider trading, five of which involve Amaya Gaming Chief Executive Officer David Baazov.
Specifically, Baazov is accused of aiding with trades while in possession of privileged information, influencing or attempting to influence the market price of Amaya securities, and communicating privileged information. The charges could result in hefty fines or jail time for Baazov and the others charged.
Baazov released a statement Wednesday morning proclaiming his innocence and predicting his name would eventually be cleared.
"These allegations are false and I intend to vigorously contest these accusations. While I am deeply disappointed with the AMF's decision, I am highly confident I will be found innocent of all charges," Baazov said.
The charges are related to trading of Amaya stock between December 2013 and June 2014, a period of six months.
"We have made suppressing illegal insider trading and market manipulation a top priority, as this type of conduct profoundly affects public confidence and the integrity of our markets," said AMF President and CEO Louis Morisset.
"David Baazov has the full support of the independent members of the board," said Dave Gadhia, Amaya's Lead Director. "As noted previously, Amaya conducted an external internal review, supervised by its independent board members… which thoroughly reviewed the relevant internal activities surrounding the Oldford Group acquisition. This review found no evidence of any violations of Canadian securities laws or regulations. The independent members of the board received and reviewed the information and concluded that no action should be taken. We have not been provided with any new information upon which the AMF's allegations of infractions are based."

According to Amaya, the charges Baazov faces involve "communicating privileged information involve allegations relating to a former financial advisor to Amaya," whom the Globe and Mail says is Yoel Altman, who faces six charges of his own. Benjamin Ahdoot (a childhood friend of Baazov, facing four charges), Diocles Capital Inc (five charges), Sababa Consulting Inc. (three), and 2374879 Ontario Inc. (three) were also singled out by AMF.
In December 2014, Canadian officials showed up at Amaya's headquarters in Montreal searching for information related to the company's acquisition of the Rational Group. In subsequent days, Amaya's stock price tumbled 20%. On Wednesday, trading of 'AYA' was suspended in the wake of AMF's announcement. The company was originally listed on the Toronto Stock Exchange in October 2013.
Amaya added that it was fully cooperating with AMF and said it had already given the Canadian regulatory agency a "large amount of publicly accessible information related to the time period leading up to the transaction, specifically the period the AMF is investigating." A summary of that information will soon be available on Amaya's website.
An hour after AMF's initial press release charging Baazov, Altman, and Ahdoot, another release announced that 13 individuals would have their trading privileges suspended because of their alleged ties to insider trading involving Amaya: Josh Baazov, Craig Levett, Nathalie Bensmihan, Isam Mansour, Mona Kassfy, Allie Mansour, John Chatzidakis, Eleni Psicharis, Alain Anawati, Karl Fallenbaum, Earl Levett, Feras Antoon, and Mark Wael Antoon. Josh Baazov is David Baazov's brother.
In February, it was rumored that Baazov and a group of investors were planning to acquire Amaya in an all-cash takeover. That news sent Amaya's stock soaring by one-third. It was trading at $15.30 per share in Toronto prior to being halted on Wednesday.