Analysis of Alleged Full Tilt Buyout by PokerStars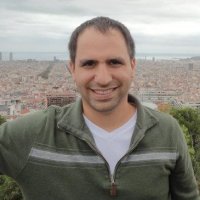 For months and months, poker players everywhere have been frustrated by numerous news bits about the possible impending sale of Full Tilt Poker. With hundreds of millions in player balances dangling in the wind, the anxiety over this story has clearly been justified. Today, it appears we have received some real news: PokerStars is apparently purchasing Full Tilt Poker for $750 million and will pay back all player balances worldwide.

So what does all this mean, and what incentive did PokerStars have to make this deal?
The reasons for PokerStars seem obvious to me. They had an opportunity to do three things, all of which are of huge value to their company.
First, they can make good with the DOJ. It's generally assumed that this deal is directly related to PokerStars having come to terms with the DOJ in regard to the charges that were levied on Black Friday. PokerStars covering US player balances is a big part of this. The DOJ can avoid public backlash from US citizens without cost to taxpayers. That's a big win for the DOJ. By making this deal, it's possible that PokerStars will have an opportunity at some point to legally reenter the US market. Even if not, though, ending their squabbles with the DOJ has major value to them.
Second, they're avoiding once again having to contend with the biggest competitor they've had in the last 5+ years. Nobody really knows if Full Tilt would be a force once again under new ownership, but PokerStars spent many millions of dollars trying to outflank them over the years. Now, they can rest peacefully knowing that their market dominance will remain intact for the time being. Instead of finding ways to counter Full Tilt's advantages, such as their software and the Rush Poker concept, those valuable advantages will now belong exclusively to PokerStars.
Third, PokerStars looks like a hero to poker players everywhere. It's a huge win for them from a PR perspective. For any current or prospective customers who ever doubted their commitment to protecting player balances, doubt no more. Their (and Full Tilt's) former US customers will also remember this well if PokerStars is someday back in the US market. PokerStars will forever be the company that swooped in out of nowhere and saved thousands of poker players from getting shorted immensely on their payouts.
As far as what's going to happen with some of the nitty-gritty issues that players and industry people will be concerned about, I have a few guesses.
My first guess is a big one, and probably one a lot of people will disagree with. I think that PokerStars will either close the Full Tilt brand or make it a "skin" of PokerStars. I'm aware that the sources today have stated that there will be two separate sites. PokerStars has some incentive to keep it that way, as there are a number of users who prefer each of the two types of software and have loyalties for one reason or another to a particular brand.
But, there is a lot of baggage associated with the Full Tilt brand. It will always remind people of Howard Lederer and Chris Ferguson, if nothing else. Both FTP and Stars require millions of dollars per year in software development and maintenance costs. FTP has some enormous liabilities in the form of bad affiliate deals that were costing them hundreds of millions per year prior to their shutdown. It'd be easier for PokerStars to simply hit the reset button on all the mistakes Full Tilt has made than to try and dig their way out of Full Tilt's problems.
Regarding rakeback, I previously considered it 5% at best that a new owner would honor existing rakeback deals for players on Full Tilt. That number has gone down to 0% as of today. Whether or not they continue to operate the Full Tilt Poker brand, PokerStars is well aware of the many problems generated by the rakeback scheme. The last thing they want is people trading around and selling accounts based on those accounts having special privileges. I assume they will stick a knife in it on day one and replace it with a loyalty program for all customers, just as they have on PokerStars.
Similarly, revenue sharing affiliates should not expect their deals to be honored. There's some possibility that PokerStars offers a few large affiliates some sort of buyout in order to establish a good relationship with them going forward. I lean toward very few affiliates getting anything at all for prior sign-ups.
I'm sure there will be all kinds of speculation about this posted today, and I'm looking forward to hearing the opinions of many others in the industry. It looks like the path is cleared for players everywhere to get their Full Tilt money back. And no matter where else this takes us, that has to be a good thing.