Daniel Negreanu Suspended from Twitch After Livestreamed Threat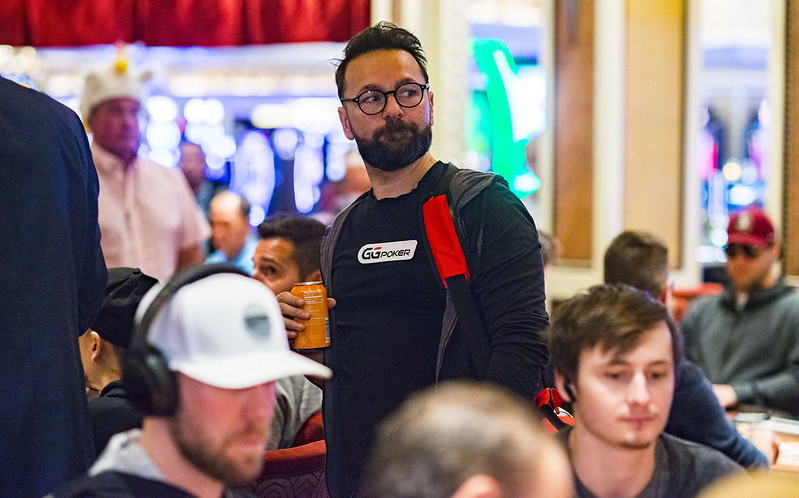 Daniel Negreanu will not be livestreaming on Twitch for the foreseeable future. On Sunday, the six-time World Series of Poker bracelet winner had his account suspended following an incident Friday where Negreanu responded to an unknown user in his Twitch chat while streaming that night's bracelet event on WSOP.com.
"Come fucking step to me and say that and I will knock you the fuck out. How about that? I'm not fucking around. I will break your fucking teeth if you come step to me and I will feed them to you anally. How about that?," Negreanu said during his stream, clearly directing the tirade at somebody in the chat channel.
Negreanu later indicated via his Twitter account that the comment was directed at a Twitch user who said something untoward in chat about his wife, Amanda Leatherman.
As of Sunday night, Negreanu's Twitch channel was unavailable and clips of the tirade have been removed.
"The safety of our community is our top priority. Acts and threats of violence will be taken seriously and are considered zero-tolerance violations," a Twitch spokesperson said via email Monday while pointing to the Twitch Community Guidelines which state include a section titled "Violence and Threats".
"Acts and threats of violence will be taken seriously and are considered zero-tolerance violations and all accounts associated with such activities will be indefinitely suspended.
This includes, but is not limited to:
Attempts or threats to physically harm or kill others
Attempts or threats to hack, DDOS, or SWAT others
Use of weapons to physically threaten, intimidate, harm, or kill others"
Twitch refused to comment further and would not provide any details on the length of the suspension. Negreanu was unavailable to comment directly before publication but did indicate he would be making a statement Monday night during his planned livestream on other mediums.
I will be reading a prepared statement on my stream tonight at 6pm PST.

$400 Freezeout tonight, so if I bust it will be read on tomorrow's stream.

6pm-7pm PST Monday-Friday on FB Live, Periscope, and here:https://t.co/AEhGo8fXDo

— Daniel Negreanu (@RealKidPoker) July 27, 2020
The suspension comes just days before the six-time WSOP bracelet winner is set to leave his home in Las Vegas for Mexico where he will be playing the remaining bracelets events on GGPoker.
GGPoker, for whom Negreanu became an ambassador in November, indicated they were aware of the suspension.
"We're currently reviewing the situation and will work closely with Daniel to solve the issue," said Paul Burke, GGPoker spokesman.
Negreanu, who has streamed daily since the WSOP Online events began on July 1, will still be able to stream via YouTube, Facebook, and Periscope.