German Poker Pro Johannes Strassmann Reported Missing in Slovenia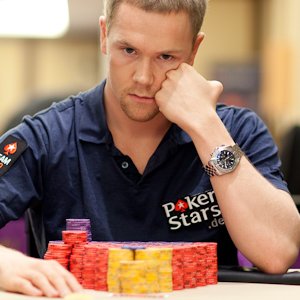 Slovenian police issued a statement on Tuesday that German poker pro Johannes Strassmann(pictured) had been reported missing after disappearing in the country's capital city of Ljubljana.

—
PocketFives' news coverage is brought to you by Betsson Poker, a leading global online gaming provider. Betsson Poker is available on Mobile and offers regular promotions to live events around the world along with great bonuses and competitions. Play now for a chance to win the a Dream Holiday with the Grand Poker Adventures throughout 2014!
—
At 10:00pm on Saturday, Strassmann was reportedly walking with friends on Gornji, a busy street in the city's old town district, when he suddenly broke away from the group and disappeared down a side street.
According to PokerNews, the 29-year-old was in Slovenia to visit some local friends he had been coaching. "After a short stop, they had planned to head all together to the Croatian coast," said police.
A private investigator has been hired by family and friends and a reward fund of €10,000 has been set up for anyone who has information leading to the whereabouts of the pro.
Friends of Strassmann have also set up a Facebook page called "Missing Johannes Strassmann," which 525 people have joined in order to give messages of hope and support.
Others located in Slovenia have taken to conducting a search of their own. "Today, we have been searching for him with bikes in Ljubljana marsh near the river Ljubljanica," posted Grega Androjna on the page on Wednesday. "Police are also doing their job, searching with helicopters and boats on the river. There is a picture of him on all major media here."
According to user Nace Panic, there was "super intensive action" on Thursday in the forest near the site of the disappearance when friends heard someone call out, "I'm here. I'm hungry."
"Extensive search is going on now… Helicopters again, lots of police with lots of dogs." Unfortunately, after a sweep of the area, no one was found.
Strassmann is an online Heads-Up No Limit Hold'em specialist and formidable PLO opponent. The German grinder had recently taken his game live and was a regular at the high-stakes tables in King's Casino in the Czech Republic.
In an interview with PokerListings, Strassmann discussed how he wasn't attracted to life as a tournament circuit pro, preferring to spend more time at home or traveling to non-poker-related spots. "The best players are on the road between 200 and 300 days… All of your thoughts revolve around tournament poker and that's just not for me," he said. "I'm looking into other things like sports, my friends, my family, and spending a lot of quality time at home working at self-development."
In another interview, Strassmann talked about his interest in meditation and stated that he had started attending ChoiceCenter, the "Self-Help University" lauded by Daniel Negreanu and Antonio Esfandiari. "There are a couple of different meditation techniques that I'm practicing every day that help me be in the present moment, to play better poker, and be happier."
In a thread on TwoPlusTwo, poker players who had met Strassmann on the tournament circuit had only good things to say about the pro and wished for his safe return. "Johannes is one of the nicest, most genuine guys I have met through poker. Hope everything is okay," said Christian charder Harder (pictured).
If you have any information that you believe could benefit the investigation, the Slovenian police urge you to call their free and anonymous number, +386 801200, as soon as possible.
Want the latest poker headlines and interviews? Follow PocketFives on Twitterand Like PocketFives on Facebook. You can also subscribe to our RSS feed.