Peter King to Introduce U.S. Online Poker Bill "Shortly"
It has been an exciting week in the U.S. with the launch of the Nevada site Ultimate Poker, the first fully regulated intrastate internet poker room in the U.S. It is the first poker room, hopefully, of many, and with New Jersey and Delaware already legalizing the game and a few other states with legislation in the works, the status quo could be slowly improving for online poker players in the United States.

—
Daily fantasy sports is legal to wager on in most states in the USA. Check out DraftKings.comfor your shot at turning $1 into $100,000 today. Visit DraftKingstoday.
—
What some players really want, though, is for online poker to be legalized and regulated on the Federal level. Enter U.S. RepresentativePeter King (R-NY, pictured). According to an article on Politico, King plans to introduce new online poker legislation in the House of Representatives "shortly."
This is not the first attempt in the halls of Congress at legalizing online poker. The most recent attempt never even got off the ground. Senators Harry Reid(D-NV, pictured) and the now retired Jon Kyl(R-AZ) had a bill written and wanted to introduce it during the lame duck session of Congress late last year, but were unable to garner enough support and decided not to even formally unveil it.
Sources told Politco that King is trying to get this done now in order to beat individual states to the punch. As already mentioned, three states have legalized the game and one has already seen a poker room launch. The thought is that as more states pass pro-poker legislation, the harder it will be to pass a bill on a national scale, as the states will not want to see their autonomy in that area stripped. Additionally, as more poker sites go live, streaming revenue to states' coffers, the less inclined those states will be to switch horses mid-stream.
Word is that King has made his bill more state-friendly. In October 2012, the National Governors Association (NGA) penned a letter to Reid and Kyl expressing its displeasure with their bill, the Internet Gambling Prohibition, Poker Consumer Protection, and Strengthening UIGEA Act. The bill still banned most internet gambling, but had a carve-out for online poker. The NGA took exception to that, saying it was "an unnecessary preemption of state authority."
The NGA feared that states' future ability to generate revenue through internet gaming would be harmed, writing, "As you know, states that authorize gaming in whatever form derive significant revenues critical to help fund programs for education, senior citizens, military veterans, and other important services."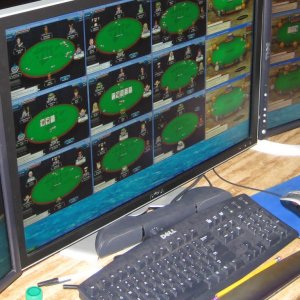 In the Reid/Kyl bill, Nevada was given certain protections, as it was targeted as a hub of sorts for licensing. This also worried other states. Massachusetts Treasurer and Receiver-General Steven Grossman was particularly incensed, writing to Reid and Kyl, "We can only assume that the Act is a blatant, unwarranted, and inappropriateattempt to secure first-mover advantage in the online gaming space for Nevada interests."
King's new bill will reportedly tone down the Nevada favoritism and "provide some carve-outs for lotteries while limiting internet gambling largely to poker." State lottery commissions have been among the most anti-online poker because they see poker as a threat to lottery ticket sales. Any bill that would not just give the lotteries competition, but also potentially prohibit ticket sales over the internet, has and will likely continue to draw the ire of states and their lottery commissions.
Further details about the bill have yet to be released. It is not known if this will be an opt-out bill, where states will automatically have online poker legalized unless they specifically choose not to, or an opt-in bill, where no states are included until they decide to be.
Want the latest poker headlines and interviews? Follow PocketFives on Twitterand Like PocketFives on Facebook. You can also subscribe to our RSS feed.