Taking on the Champ - Scott Ball Firing for Player of the Year Against 2021 Winner Josh Arieh
Today sees the final table of the $25,000-entry PLO High Roller, otherwise known as Event #19, and with just five players left, two of the men who will fight for the $1.4 million top prize were last year's WSOP Players of the Year. Josh Arieh won the overall leaderboard including all games, but Scott Ball was the No Limit Hold'em winner.
On the Ball
Since then, Ball has been working hard on his game and even harder on his personal development to put himself in a position to do it all over again… this time eclipsing the top spot Josh Arieh also looks well positioned to fulfil.
"I want to do it again just to keep proving myself. It's less pride and more motivation. I'm excited to get in there and play and shake it up in these bigger buy-in events in person."
A year ago, while Ball was a respected professional, he was not the 2021 WSOP NLHE Player of the Year. In 2022, however, players approach him very differently as an opponent.
"There's a chunk of people in the high roller scene that are going to be like 'This guy is a fish'! In the smaller buy-ins, a certain percentage are like 'Oh, this guy is the one who Mike Matusow said sucked one time… then there another kind of people are like 'He won two bracelets and he's good'. It's about adapting your approach to how others play you.
Ball was never one of those players who hated the Rio, but he's already loving Bally's and Paris, like so many poker professionals and recreational players alike.
"I think in general the WSOP is what you make of it," he says, "If you don't go into it with a positive outlook and make the best of it, especially during downswings, which are more common than not, you can think of the negative stuff. A lot of people are quick to berate new dealers too, but I'm just glad that we get the WSOP, man!"
Taking on the Champ
Ball's positive outlook extends to taking on Josh Arieh for the title of not only Player of the Year this year, but also the winner of Event #19. Three other great opponents stand in both men's way, but while Fabian Brandes, Tong Li and Sam Stein will all provide stiff challenges, Arieh and Ball have six of the seven bracelets won by players at the final table between them. Arieh has double the number of his younger opponent.
"It was decided after I won that the NL player doesn't get a flag," says Ball with a smile. "It's a motivator at the end of the day! I've got to win the main one. Assuming I can put some runs together Its possible. Theoretically, playing no limit I had a chance to win by running good, but I could be stuck a quarter of a million this year. I'm willing to re-enter $25k and $50k events if its at the proper time and the field looks right. Starting off hot would be nice!"
Ball is guaranteed to win at least $342,590 even if he finishes in fifth place, but he could win over a million more than that if he takes home the bracelet. Ball says it's vital to bring his A-Game and not just at this final table, but across the whole series.
"You've got to hold your head up high at all times show up, get your job done, not make excuses and stay healthy. Last year there were definitely mistakes I made mentally. Every year I give myself a tournament where I drink and have cocktails. In 2021, the last $5,000 event [The Closer] saw people that could still pass me, so I'm not doing that this year! Every point matters."
Keeping a level head and staying focused are things that come naturally to Ball now, and it's the hard work behind the scenes that have done it. He's no longer concerned with other results of what others might say.
"Last time we spoke, what people said hurt me and affected me a great deal," he admits. "Now I have a chuckle and a laugh.  I've grown a lot since the last series, as a player but more so as a human being."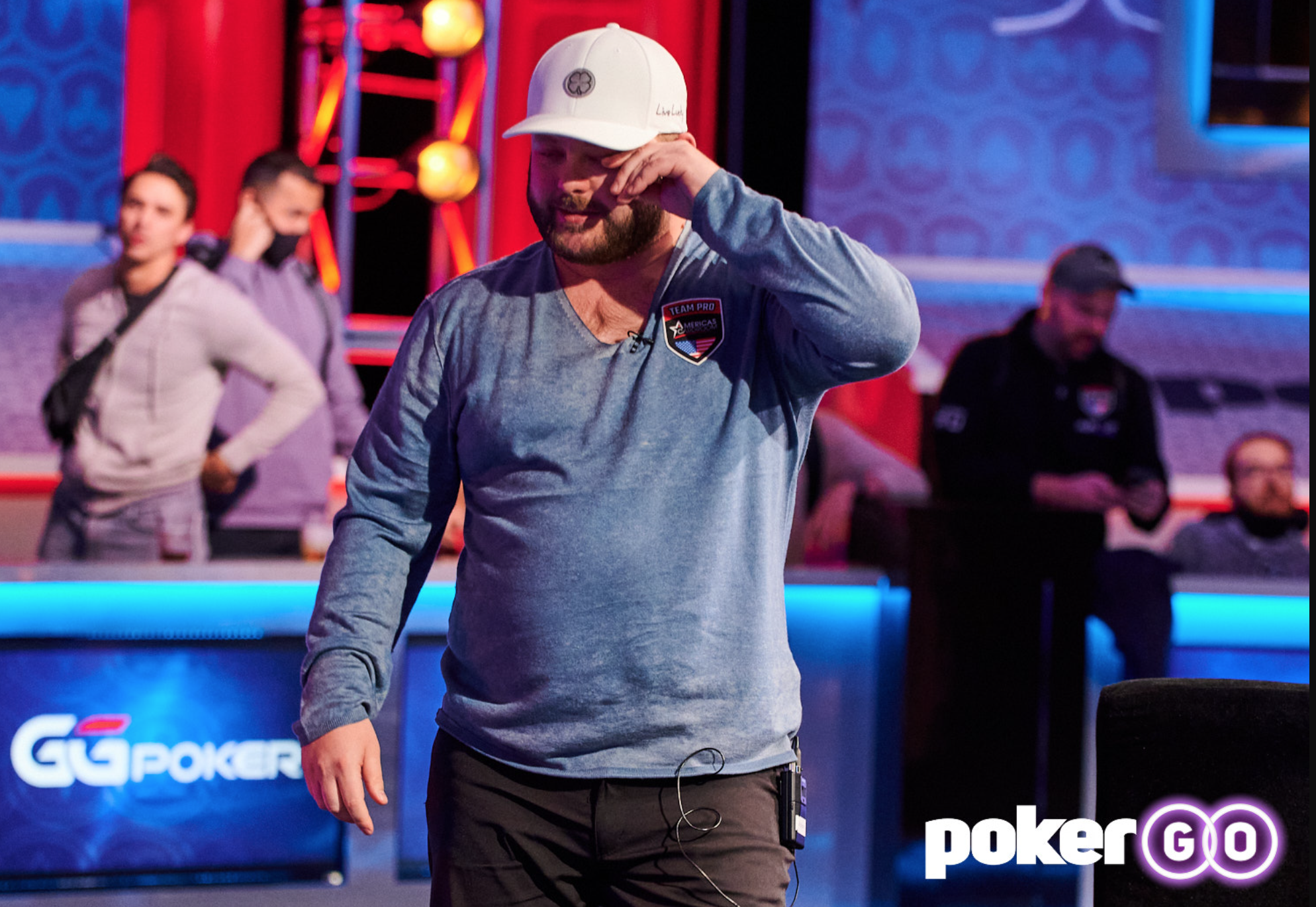 Doing the Work
Ball is a big fan of many other players, one of whom is his good friend Daniel Lazrus, who also won two WSOP bracelets in 2021.
"Danny's one of those guys who I respect a lot – he's a really good person. He's just so good. I think Danny and I are addicted to learning and implementing improvement. If you're addicted to winning, then it's a trainwreck waiting to happen. But making the right decisions? You have to do that work."
Becoming better at no limit hold'em is all about correcting errors along the way and enjoying that process.
"Everyone's making so many mistakes," Ball says. "There's no one playing poker not making mistakes, even the best players in the world. The game is so damn hard, you can't play perfectly. For example, the weakest part of my game last World Series was blind vs blind. Until a week ago I hated it. Now I love those spots -they're so much fun. That's down to a lot of working at it."
Far from running from the challenge, Ball always seems to tackle it head on. The way he describes is makes it sound mandatory.
"It's your job if you want to win these high rollers – you don't have a choice. Sometimes you can get deep in a One Drop or the Main Event and there are more recreational players, but I think a lot of online end bosses who disappeared for a while will turn up this year. All the best are still here and trying to win. If you want to be competitive, you better be working hard. If not, people pass you. It's crazy how fast the game move and evolves all the time."
Ball has his eyes on the immediate prize of $1.4 million that is on the line in Event #19. But there is a lot more to come from Scott Ball no matter what the result. The end game is about the long game.
"There's a lot more to accomplish," he says. "I feel like I've got this far, and I've worked hard mentally. I'm proud of where I've come. I need to continue to succeed in order to provide a legacy."
Scott Ball is well on his way to doing that already. If he can take down the reigning Player of the Year, it might help leapfrog his great and respected rival and put himself in the position to get a flag on the wall at Bally's.