Changing Man - Sam Grafton's Stellar Rise Continues
Last week, British player Sam Grafton won $5.5 million in the Coin Rivet Invitational event in Cyprus which formed part of the Triton Poker Series. Once the dust settled on another successful series, Grafton's achievement came into a little perspective.
Having been a professional in poker for 12 years, Grafton's career has been one of steady progression. The Coin Rivet Invitational saw him play his first-ever $200,000-entry event. To win it for the biggest score of his poker career was an incredible moment for the Team PokerStars Pro.
Grafton's Greatest Career Victory So Far
Winning the $200,000 Coin Rivet Invitational in Cyprus as part of the Triton Poker Series, Grafton not only proved his skills at the nosebleed level of a Super High Roller. It was his first $200,000 buy-in poker tournament, so to win it for $5.5 million felt amazing.
"It was a really interesting final," he says. "It was always likely to be a strong line-up. Karl [Chappe-Gatien] on my left with a giant stack meant I had to play pretty solid; he was determined to push the action, so I had to get out of his way as much as possible."
Chappe-Gatien was the table aggressor for some time with a big chip lead, but it's that switch in dynamics that fascinates Grafton so much.
"It's one of the things that makes poker so dynamic. As soon as you throw in someone who is playing a different strategy, you have to recalibrate. That's why you've got to be a smart card player, and have some nous, experience or talent. All these things count for a lot in poker. There's no sim for players playing a wide array of strategies which was what was going on during that final."
After winning $5.5 million, Grafton called his victory "a lovely achievement and a lovely tournament to win" He maintains that high roller or super high roller events are extremely demanding on the professionalism of the participants.
"You start off with all professionals then things get segregated. You have those markers along the way, and I'd never played for $200k, so to win the first one I sat down to play is quite remarkable; I'm very lucky in that sense. It's 14 years since I learned how to play poker and 12 years as a professional."
Becoming a Star
The overnight success has, as is so often the case with many of the best, been a long time coming. Grafton recently joined the ranks at PokerStars as one of their Team Pros and is enjoying the experience a lot.
"I really like the team at PokerStars. Behind the scenes, there's a great network of people who care about poker and the other sponsored pros are great – I'm very lucky. It feels unique to have Spraggy, Tonka, Lex and Fintan [Hand] – they're people I really like and trust and who see things very similarly to me. Lex is very down-to-Earth and easy to talk to, as are all the guys. I had my birthday party a few weeks ago, Spraggy and Tonka both came down. It's nice to be working with friends."
Work in a poker sense has never been something Grafton has been afraid of. Legend has it that back in the day, he'd "punish" himself if he was having a losing session by registering a lower buy-in event and grinding it out. Turns out that rumor might have been exaggerated a little, but is partially true.
"Back in the day you could play for 24 hours, another area of the world was coming alive as other ones weren't registering. I would push myself if I didn't feel like I played well enough. I'd register something and try to win it back. I wouldn't recommend it as a strategy to young players; I wouldn't pin that strategy up, but I'd be demanding on myself if I didn't feel I'd earned my EV or wage. I still have a very strong work ethic."
Looking back, Grafton's initial emergence came in the bloom of an extremely busy period for poker players around his age or even younger. Talk of a 'Brit Pack' of old brings back memories of playing alongside players as legendary as Jake Cody and Toby Lewis, two friends he has eclipsed on The Hendon Mob in terms of tournament wins.
"If I was as successful as Toby Lewis, I'd play golf every day too!" laughs Sam. "Jake won everything there was to win. Toby plays one tournament a year and usually wins it. He's the Michael Jordan of poker in Australia, they bow down before him, he's won so much money on that continent."
The young British poker players now hunt in separate packs, but mainly because there are so many, and Grafton is a huge fan of his fellow British players, seeing them as the strongest of competition.
"Jack Oliver, Jack Hardcastle, these guys are crushing it and they scare me! Phil Souki and John Eames [who both made the final of the 2022 WSOP Main Event] – that was a humungous score for Eames. A few years ago was a unique moment and you probably won't get that again. It was a nice moment in British poker, but there will always be kids coming through now, pushing old men like me to be better!"
Going Through the Levels 
As Grafton admits, the level of poker now is as high as it has ever been, and he compares it to footballers who if they played in the English Premier League in 1994 may have had a training regime that included visits to the local bar whereas now they're amazing athletes.
"When there's a lot of money to be made in any industry, the standard goes through the gears. What's exciting when you first play poker is learning the rules and strategies, how different hands play in different positions. But each year I feel like learn something more, it doesn't come to an end."
In his earlier life, the young Sam Grafton was a passionate protestor for change and oftentimes, that meant questioning the status quo. As politics and society have altered, some of the things Grafton fought for as a younger man are now topics that society is openly discussing and trying to change for the better. It's fair to say he's a fan.
"Young people have pushed for change and some ideas that seemed radical at one point are now more readily accepted. That's gratifying, although I take no credit for doing so first. The forces of reaction are always there. There will always be bad actors in the world rolling things back, there's an attempt to roll back rights for women and sexual minorities, and a return to aggressive nationalism in some countries means there's still a lot of fighting to be done."
As Grafton describes, one example is the situation in Palestine, a state of play that "gets worse every year for Palestinians".
"These are all things I care about and am concerned about. But of course, there are good people in the world trying to resist. When you're in a privileged bubble and don't face the sharp end as much, it's important to stay grounded, whether its reading and educating yourself or spending time with people less privileged as you."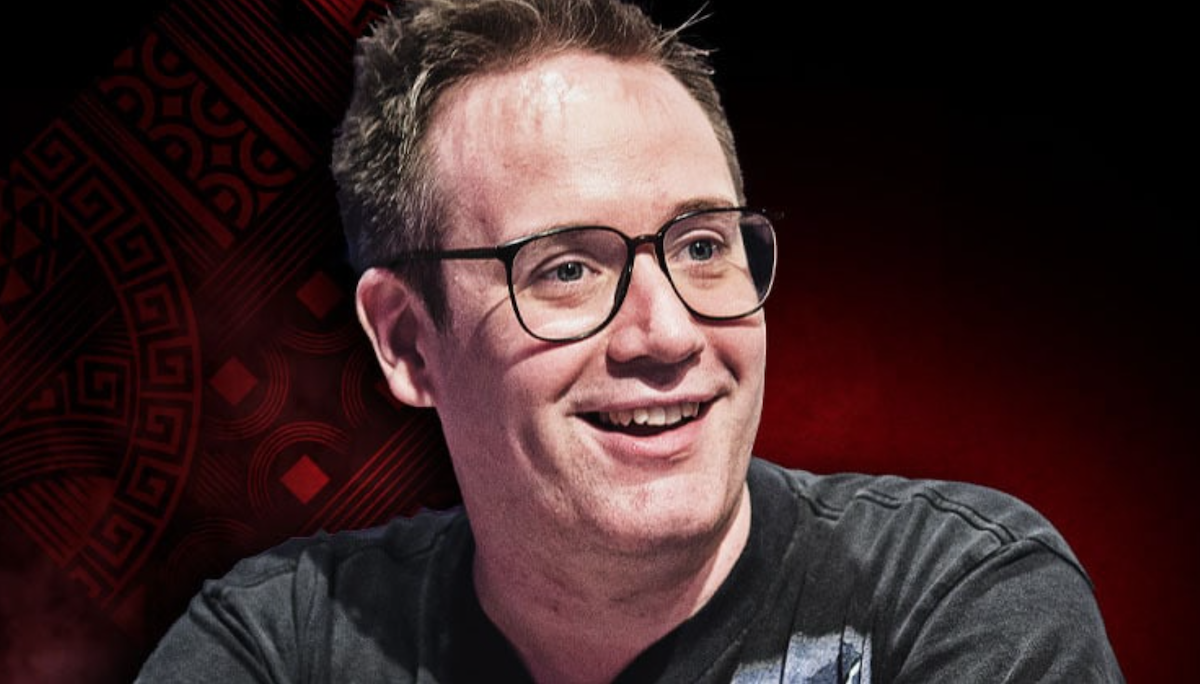 Grafton's elocution on such matters leads me to probe whether poker is a long-term goal or whether he might, at some stage, feel that he has achieved enough in the game and move on to other ambitions, such as writing, politics or something else. The answer I get is unequivocal.
"Poker is a full plate in terms of my career and life ambitions. It came out of the blue and took over. I'm willing for there to be other seasons in my life, but right now there's so much I want to do in poker."
Swimming with Sharks
In January, the return of the PokerStars Caribbean Adventure (PCA), will likely see Grafton wading in shark-infested waters once more as he dives into some high buy-in events that push his poker prowess to the limit. He's won't get in the water unless his swimming is top-notch.
"At the PCA there'll be a lot of high buy-ins and I want to have my game really sharp by then," He says. "I took a lot of the summer off. I played one super high roller in Barcelona because I felt I hadn't played enough. I won't be getting complacent and I can only envisage that next year I'll be going bigger for a decent while yet."
There was a time when Grafton might have been up against higher pressures than today. He freely admits that he "didn't understand variance as well" and now is at a point of true appreciation for how far he's come.
"Playing when there was some chance of me going broke, or when I backed and in make-up, my lifestyle could change. Now, I'm reasonably secure and I don't put any money into a tournament where losing could hurt me. It's a case of reframing it and appreciating how lucky you are. Outside of the game, we don't have to talk about how hard life can be. But within the bubble of being in a privileged position, I'm grateful that my lifestyle doesn't have to change."
For a man who has made a life in poker during an era of seismic changes to the game, it's good to know that Sam Grafton's humility and passion for playing is as constant as ever before.