bwin.party Shareholders Vote in Favor of GVC Sale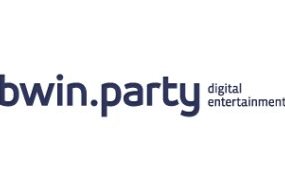 Shareholders of both bwin.party and GVC Holdings have overwhelmingly approved the latter's purchase of the former, that according to eGaming Review on Tuesday. bwin.party shareholders held a pair of meetings, a court meeting, and a general meeting. The court meeting vote was slightly less favorable to the acquisition, with 94.5% voting in favor compared to 99.9% in the general meeting. GVC shareholders also voted 99.9% in the affirmative.

These votes mark the near-culmination of a process that began in earnest back in July. It was then that GVC, which owns Sportingbet, proposed a 110 pence per share purchase of bwin.party, a company whose assets include PartyPoker. GVC is significantly smaller than bwin.party, so it brought on Amaya Gaming, the parent of PokerStarsand Full Tilt, to help it round up enough money for the deal.
888 Holdings then came in with a bid about a week later, offering 104.09 pence per share. bwin.party's Board of Directors ended up recommending this offer to the company's shareholders despite the slightly lower price. The Board believed that a number of synergies between bwin.party and 888 made this the more attractive pairing, but it also believed that there was some hesitancy over Amaya's participation. Speculation was that if the deal with GVC/Amaya were to have happened, bwin.party would have been split up, with PartyPoker going to Amaya and the sports betting and casino units going to GVC.
In late July, GVC increased its bid to 122.5 pence per share and removed Amaya from the equation, instead procuring a €400 million ($437 million) senior secured loan from Cerberus Capital Management. bwin.party's Board still maintained that it was recommending the 888 deal to shareholders, but bwin.party and GVC engaged in talks to further discuss details of GVC's bid.
In early September, perhaps nervous that bwin.party would stick with 888, GVC said that it would consider a hostile takeover if necessary. "We don't see (going hostile) as necessary right now, as we're offering a higher price and have a better operating track record," GVC Chairman Lee Feldman told The Times. "That said, we believe GVC should own this asset and we wouldn't exclude any strategy."
A couple days later, bwin.party accepted a buyout offer from GVC, negating any more thought of a hostile takeover. The final purchase package was part cash, part stock. bwin.party shareholders were to receive 0.231 shares of GVC Holdings plus 25 pence for each share of bwin.party stock. At the time of the deal's announcement, the value of the sale was 129.643 pence per share, bringing the total price of the sale to about £1.116 billion ($1.697 billion).
eGaming Review reported that GVC's strength in the sports book arena may have been one of the most significant factors in bwin.party's decision to take the offer.
As for the potential division of the acquired company, in the previously referenced piece by The Times, Feldman said that GVC's intention was "to run it as it is," but it would not completely dismiss the possibility of splitting out certain business units if the deal price made it attractive or necessary to do so. As of now, it does not sound like Feldman has any intention of selling off any parts of bwin.party.
As of writing, the sale is worth 120.865 pence per share because of GVC stock price fluctuations. The company's share price took a hit when the deal was initially announced. It has since rebounded, though not all the way to pre-announcement levels.
Want the latest poker headlines and interviews? Follow PocketFives on Twitterand Like PocketFives on Facebook.