Full Tilt Poker Attorney: Sale Should Close Within Two Weeks
PocketFives.com can independently confirm through Full Tilt Poker attorney Jeff Ifrah that a tentative sale of a majority stake in Full Tilt Poker is expected to close within the next two weeks. The ownership change could mean the return of funds to U.S. players and the reopening of the site's virtual felts, which were shuttered after the Alderney Gambling Control Commission suspended its license last week. However, many questions are still left unanswered.

Ifrah told PocketFives.com on Thursday, "The game plan is that within the next two weeks, this deal will close, and the number one feature of it is for players to get paid back. The investor is aware of that and everyone knows that's the critical material term. Without that term, the deal won't happen."
Ifrah, who was identified as "an attorney representing the company" in an article published by e-Gaming Review, told that site that he expects a deal to be "on the table by the end of next week." Ifrah also told EGR that the group of European investors who have been linked to the Full Tilt Poker sale are making their first foray into the internet gaming space: "They are not one of our competitors and to my knowledge it's their first step into the e-gaming sector."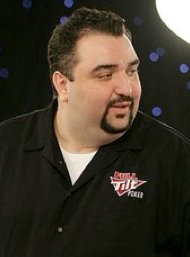 PocketFives.com can also independently confirm that Ray Bitar remains CEO of Full Tilt Poker. Consequently, Bitar (pictured, image courtesy Wicked Chops), who was one of 11 individuals indicted on Black Friday two months ago, remains firmly in command of the Full Tilt Poker ship. Ifrah commented to PocketFives.com, "Ray has been working tirelessly against his self-interest to make sure the deal happens. He has been focused on one objective, which is to make sure there's a smooth transition."
Wicked Chops broke the news that Bitar was voted out as Full Tilt's CEO last weekend. However, that turned out not to be the case. Ifrah explained to EGR, "That [rumor] really ruined his day yesterday. It doesn't help anyone for sites to be reporting news that's not true."
One of the other mysteries of the fallout from Full Tilt's license being suspended is its complete silence during the process. To date, the online poker room has not issued a public comment after Alderney's mandate, whereas Alderney, the Kahnawake Gaming Commission, site pros like Tom Dwan, and even PokerStars have weighed in.
"It's difficult to talk about a deal that's intertwined with a DOJ settlement," Ifrah justified to PocketFives.com when asked why the room has kept mum. "You want to make sure everything you say is correct. Any company going through settlement talks with the Government and an investor would cloak them in secrecy. There are confidentialities to keep and other concerns at issue. Not a second goes by in Ray's life where he's not focused on getting players paid back."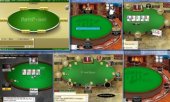 What will happen when and if Full Tilt's tables open back up remains to be seen. According to PokerScout.com, PokerStars has seen its cash game traffic grow 15% since Full Tilt's license was temporarily revoked, while PartyPoker's has risen 23%; PartyPoker is now the second largest site in the land in terms of real money ring game traffic. The biggest beneficiary percentage-wise has been the U.S.-friendly Cake Poker Network, whose cash game tables have swelled 41% in the same time period.
A hearing is scheduled for July 26th in London. In the meantime, the Alderney Commissioner of e-Commerce Development told EGR it's highly unlikely that Full Tilt Poker's license would be reinstated immediately: "I can confirm [that speculation] is tosh. Obviously people are interested in seeing if they can buy Full Tilt and that is probably true."
Wicked Chops also reported that Phil Ivey facilitated the current deal on the table, which was originally rejected because the investors reportedly asked for an 80% stake in the company. However, the final ownership stake and cash infusion aren't known. On the same day as the tentative deal was made public, Ivey dropped his lawsuit against the company.
We'll keep you posted on the latest Full Tilt Poker sale news right here on PocketFives.com.