SUNDAY MAJORS: Michael 'Imluckbox' Addamo Takes Down PokerStars SHR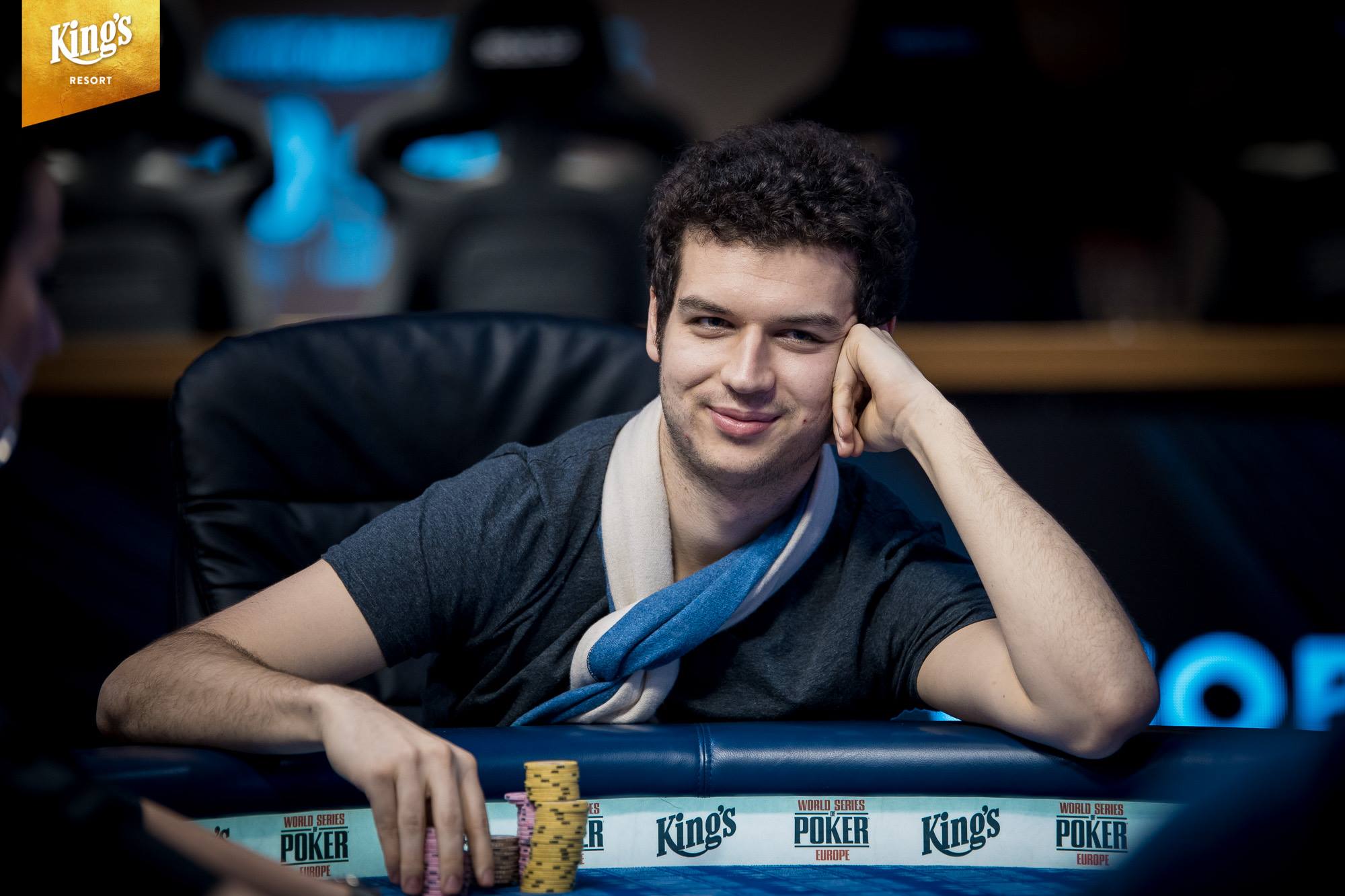 With the PokerStars WCOOP series in full swing, it was another busy Sunday of online poker action. However, it wasn't just WCOOP offering up big money rewards with the PokerStars High Roller Club, partypoker KO Series, and GGpoker GGseries 3 also taking place.
GGpoker has been known to offer up some of the biggest online buy-in MTTs of late, and their third 'GGpoker Series' continued in the same vein. 'MiMosa' topped a 49 player-field in the GGS #007: Sunday Main Event $25k $500k Gtd to win an eyewatering $458,770. The top six places were paid with 'HectorHermano', 'ImLividBuddy' and 'PyramidOfSkulls' all cashing before 'philer13' took the bronze medal for $189,474. The heads-up match was a battle for an extra $180,000 and with it all on the line, 'MiMosa' saw off 'ilsy168' to win the title, with the latter banking $282,093 as runner-up.
After cashing in the biggest buy-in online tournament of the day, 'PyramidOfSkulls' then took the silver medal in the GGPoker GGS #013: $2k $200k Gtd for $39,532. 'SasukeUchiha' was the victor for $46,407 after topping the 82 player-field.
'FailBassLuck' and 'omaha4lolz' chopped the GGPoker GGS #005: Sunday Main Event $500 $250k Gtd for just over $41,000 apiece after 'BateBarbaPLZ' had hit the rail in third for $25,638. After the deal was done, 'FailBassLuck' then battled through heads-up to take the title, beating off 575 entrants.
partypoker Team Online Jaime Staples recorded one his biggest ever online scores in the partypoker $2,100 #03-HR $750k Gtd 8-Max after taking sixth place. Staples battled through the 339 player-field to bank $21,331 + $13,945 in bounty prizes, before 'WorshipMe_7' defeated 'Nicky_Larson90' heads-up to take a top-prize worth $60,371 + $69,154.
'Jackychannnn' won the biggest partypoker Sunday prize after coming through a 154 player-field in the partypoker $5,200 KO Series 02-SHR $750k Gtd 8-Max. partypoker pro Anatoly Filatov, who won two gold medals last Sunday, continued where he left off to bank $19,556 + $11,700 in bounties in sixth place. 'PayAndPlay' took the bronze for $49,406 + $35,099, before 'Greenstone25' departed as runner-up for $67,895 + $5,037. 'Jackychannnn' added the KO title to their name and walked away with $67,972 + $94,412.
Michael 'imluckbox' Addamo won the PokerStars $2,100 Sunday High Roller for $43,028 following a deal with 'Bounatirou'. An increased field this week saw the prize pool hit $200,000 with the likes of PocketFives.com world #1 Andras 'probirs' Nemeth, former #1 'C.Darwin2', 'Greenstone25' and Sam 'Str8$$$Homey' Greenwood all making the final table. 'mandan1979' exited in third place for $27,184, and once a virtual handshake had been made by the final two, 'imluckbox' forge on to take the gold.
A bumper $650,500 prize pool was created in the PokerStars $530 Bounty Builder High Roller PKO after 1,301 entrants took to action. 'Killer_ooooo' banked $27,081 + $6,811 in bounties for a third-place finish, before 'kingarthurcc' fell at the final hurdle and added $36,946 + $10,913 to their bankroll as runner-up. 'Gofaziin26' was crowned victor and scored the $50,405 first-place prize plus $39,601 in bounty prizes.
Below are this week's results:
PokerStars HR Club $1,050 Sunday Supersonic [6-Max, Hyper-Turbo]
221entrants, $224,505.06 prize pool
be_awesome1 – $43,380
nilsef – $32,251
elmerixx – $23,978
skitzo333 – $17,827
RuiNF – $13,253
Crisper – $9,853
quiditbear – $7,966
jenbizzle – $6,440
busto_soon – $6,440
PokerStars $2,100 Sunday High Roller, $200k Gtd
100 entrants, $200,000 prize pool 
imluckbox – $43,028*
Bounatirou – $38,453*
mandan1979 – $27,184
Str8$$$Homey – $20,878
Greenstone25 – $16,035
masatotan – $12,315
Remi Lebo_10 – $9,458
C. Darwin2 – $7,264
probirs – $5,579
PokerStars $530 Bounty Builder High Roller PKO, $500k Gtd
1,301 entrants, $650,500 prize pool
Gofaziin26 – $50,405 + $39,601
kingarthurcc – $36,946 + $10,913
Killer_ooooo – $27,081 + $6,811
bar-bar9999 – $19,850 + $11,084
StupidFr3nch – $14,550 + $5,335
Graftekkel – $10,655 + $6,541
ebisumaru – $7,817 + $6,164
shockflex – $5,730 + $2,919
xnrobix – $4,200 + $5,210
partypoker $5,200 KO Series 02-SHR $750k Gtd 8-Max
154 entrants, $785,400 prize pool
Jackychannnn – $67,972 + $94,412
Greenstone25 – $67,895 + $5,037
PayAndPlay – $49,406 + $35,099
fers223 – $34,996 + $17,956
brokeinvegas – $24,703 + $10,075
NL_Profit – $19,556 + $11,700
pinnaclepoker – $15,563 + $1,950
OmarBingo – $12,351 + $29,493
partypoker $1,050 KO Series 02:HR $500k Gtd 8-Max
548 entrants, $558,960 prize pool
iplaypoker – $40,004 + $43,857
AdiosMF – $39,949 + $21,757
DudaDaDog – $27,244 + $7,995
SleevePatrol – $18,857 + $15,021
BLACKJACK-PRO – $13,275 + $8,202
b_chess – $9,594 + $2,860
WhaledShark – $6,909 + $4,143
Dark_Matter – $4,948 + $6,686
partypoker $2,100 #03-HR $750k Gtd 8-Max
339 entrants, $750,000 prize pool
WorshipMe_7 – $60,371 + $69,154
Nicky_Larson90 – $60,292 + $10,516
Bijzettafel – $41,801 + $18,311
DonDaLong74 – $29,950 + $25,072
jaimestaples – $21,331 + $13,945
NowNowNow – $15,815 + $11,172
PhatToad – $10,988 + $15,782
Doggidog – $8,015 + $2,362
partypoker $1,050 Sunday High Roller Deepstack – $200k Gtd
199 entrants, $200,000 prize pool
tdlvechicknbn – $40,780
junglemandan – $29,600
chipmonster2008 – $21,100
nonothx – $15,600
Dandelion32892 – $11,000
Lone1 – $8,400
Cloudking – $6,200
Cowboy_Frank – $4,600
888poker $100,000 Sunday Sale $109 Mega Deep
1,006 entrants – $100,600 prize pool
Grozzorg – $16,418*
Maedhros11 – $15,219*
Streusalz  – $9,959
RonniBorg – $7,494
pAhApepu – $5,231
Andy.69.Nuts – $4,225
COME2PAPPA14 – $3,219
89rhino89 – $2,213
absinttivaa – $1,307
GGPoker GGS #005: Sunday Main Event $500 $250k Gtd 
575 entrants, $270,250 prize pool
FailBassLuck – $41,428*
omaha4lolz – $41,269*
BateBarbaPLZ – $25,638
TrytoExploit – $18,793
guardachuva – $13,775
Steamy – $10,097
tiredfella – $7,401
teddy_bear – $5,425
GGPoker GGS #007: Sunday Main Event $25k $500k Gtd
49 entrants, $1,200,500 prizepool
MiMosa – $458,770
ilsy168 – $282,093
philer13 – $189,474
PyramidOfSkulls – $127,265
ImLividBuddy – $85,480
HectorHermano – $57,415
GGPoker GGS #013: $2k $200k Gtd
82 entrants, $200,000 prizepool
SasukeUchiha – $46,407
PyramidOfSkulls – $39,532
HogFish333 – $28,306
nbvcxz – $21,562
chan593 – $16,425
bh9999 – $12,511
vamossuerte – $9,531
chapdelaine -$7,260
*denotes deal