Norm MacDonald Was One Of Our Own
Celebrities have floated in and out of the poker world with regularity. Maybe it's a passing fad, maybe there's a promotional opportunity, but over the years there have been plenty of high-profile personalities who have enjoyed a brief stay in the poker spotlight and, inevitably, moved on.
Norm MacDonald was not one of them. Norm MacDonald was a poker player.
That's why the unexpected news of his passing after a prolonged battle with cancer felt like such a gut punch to the poker community.
Certainly, MacDonald will be remembered for his comedic gifts, his grinder mentality when it came to performing stand-up live, and, of course, his years as a cast member on Saturday Night Live and as the anchor for Weekend Update. The world will remember him, rightly and fondly, for all those things. But for many in poker, MacDonald will also be remembered as an avid fan of the game, and certainly the funniest man on the felt.
The funniest man to ever live is no longer alive. ?

— Scott Blumstein (@SBlum2711) September 14, 2021
RIP to Norm Macdonald, my personal favorite comedian of all time. One of the only times I've ever truly loved getting to meet a celebrity, and just the most brilliant deconstructionist of what comedy is and what the aspects of a joke truly are.

— Scott Seiver (@scott_seiver) September 14, 2021
Norm was the man. I approached him so excited and he legit within 5 minutes shared with me a poker sketch idea, gave me his number and asked for a link to my YouTube. Then he fucking ACTUALLY WATCHED texted me back- and at 3am tweeted how I was funny. beyond cool. Rest In Peace

— Ryan Depaulo: Degenerate Gambler (@depaulo_ryan) September 14, 2021
Sitting on a bench in the gym just watching @normmacdonald clips and laughing my fucking ass off.

— Andrew Neeme (@andrewneeme) September 14, 2021
MacDonald found poker at age 15 and by all accounts, it stayed with him for the better part of four decades. A cash game player at heart, MacDonald's recorded tournament results date back to 2003 and extend through his appearance on Poker After Dark in 2019. For many though, it was in 2011 when MacDonald was named as one of the commentators of High Stakes Poker Season 7 that they were introduced to MacDonald's love of the game.
When he played poker, he was accessible, a fellow grinder – bringing his dry wit and charm to the table. His love of the game ran deep. According to one of PocketFives original founders Cal Spears, MacDonald admitted to lurking in poker forums while playing online Sit & Gos. He was so much more than a casual poker fan.
Over the years MacDonald would appear at the World Series of Poker, at daily tournaments in Las Vegas and Los Angeles, and on televised games produced by PokerGO. He was the subject of many hilarious home game stories told by poker commentator and comedian Joe Stapleton on the Poker In The Ears podcast. And while his success in the game of poker never came close to his notoriety as a performer, his fondness for poker sometimes seemed equal in weight.
Lots of folks reaching out about the passing of Norm Macdonald. Norm was responsible for some of the happiest moments of my life (see below). To open for & become close with my favorite comedian of all time, I will be forever grateful. I'll miss him. I'll miss his comedy more. pic.twitter.com/GnXkOTTLq0

— Joe Stapleton (@Stapes) September 14, 2021
It felt like that in 2019 at the PokerStars PSPC. MacDonald was flown down for an exclusive show for PSPC players. Perhaps it was just a performance, but he seemed genuinely thrilled to be in front of a packed house of poker players. His delivery was as crisp as ever and his material was geared specifically for this crowd, his poker audience. It was undoubtedly a special night for all who attended. The guy on stage crushing was the same guy busting a Sit & Go just hours earlier.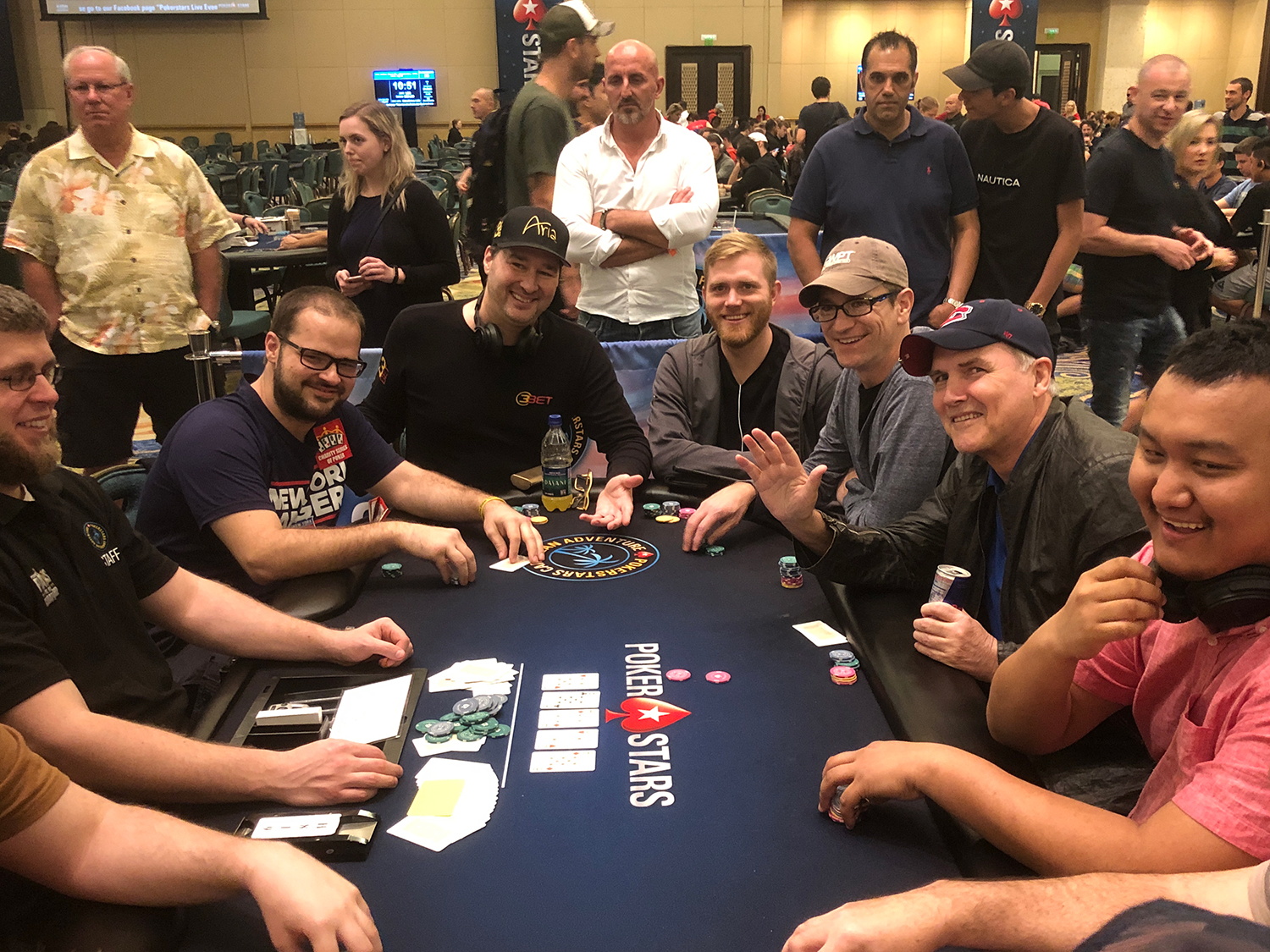 So here's to celebrating Norm MacDonald one of the funniest comedians of his generation and a fantastic ambassador for the game of poker.